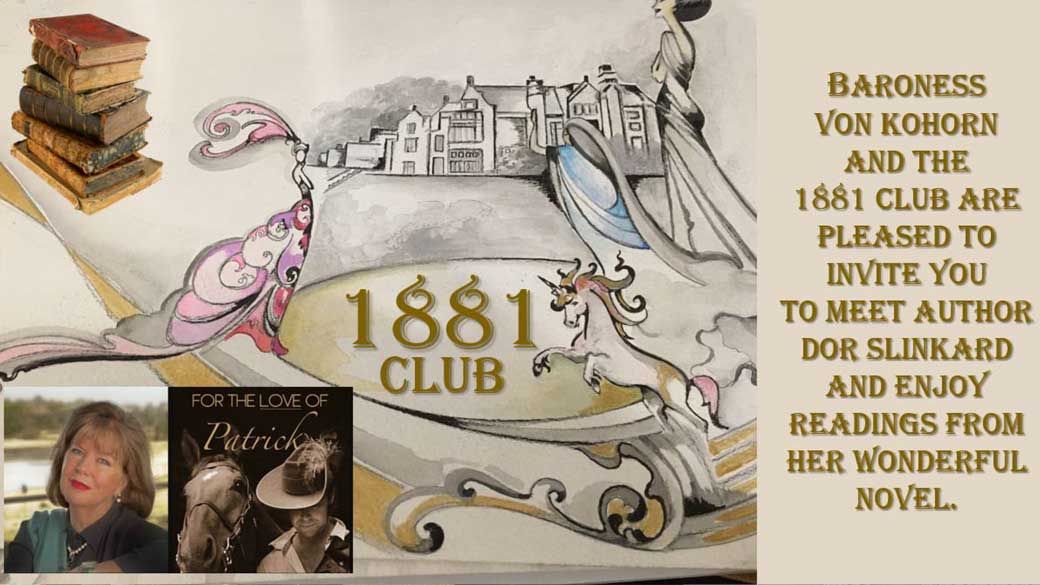 For the Love of Patrick - 1881 Club Book Launch
Our beautiful friend The Baroness Anette Von Kohorn hosted for me a wonderful book launch under their banner of the 1881 Club.
The 1881 Club is a newly founded International Cultural experience. I was lucky enough to be there at ground level. I'm positive The 1881 Club will be a huge success with membership eagerly sought after.